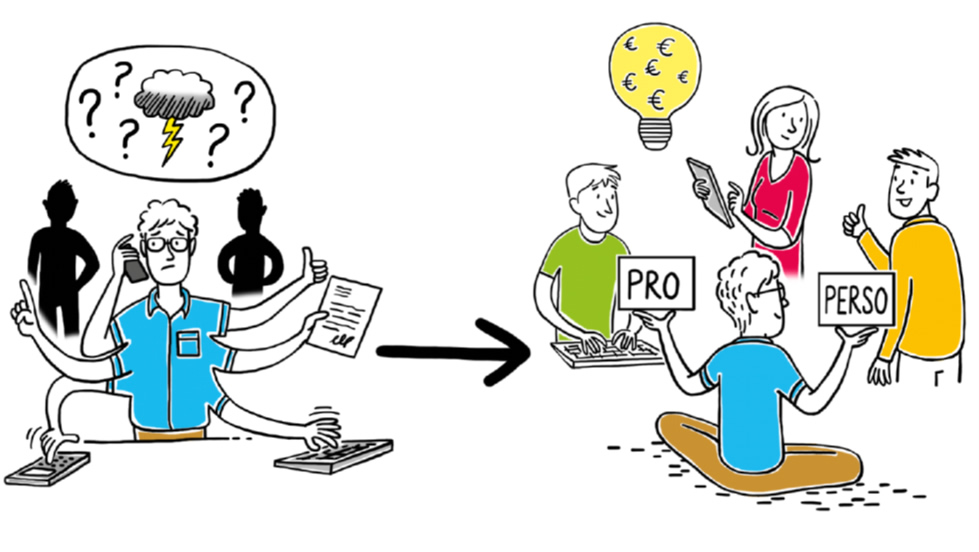 ONBOARDING AND POSTURE ADJUSTMENT
"Carrie is in charge of talent management for a large international industrial group. She asked Nathalie STEINBERG to coach a manager whose professional career took place within the engineering department of the group's factories. His new position as director of the global design for the future production apparatus of this group implies a major change of posture.
His punctilious, analytical and rational personality has been an added value to date but is now an obstacle to his success. His communication style must also shift to more a cooperative and inspiring style.
So, the goals of his coaching are to adjust his communication style, reinforce his sense of legitimacy and help him gain height. He will thus be able to develop his ability to delegate and ensure his talented employees' evolution to finally act at the level where his position requires. His life/work is also at stake.
SYNARGIES coaching approach was threefold: Make this position purposeful. Increase the self-confidence in achieving the goals linked to this position. Develop the adequate behaviors induced by the job. We conducted a self-image reconstruction work to significantly reduce associated hyper-control behaviors. This component made it possible to deal with organization and delegation which naturally led us to approach the network of internal influence. Since this topic is related to self-image and his internal image, the consequences have been a significant improvement in his ability to obtain financial and human resources. The impact also focused on the empowerment of his teams.
HERE IS WHAT HE SAID ONCE THE COACHING WAS OVER: "I FEEL GOOD IN THE COMPANY WHEN BEFORE I WANTED TO CHANGE. I FIND PLEASURE IN MY WORK AND I HAVE CONNECTED IT TO SOMETHING VERY PURPOSEFUL. I CAN NOW TAKE A STEP BACK FROM THE COMPANY'S DECISIONS AND MAKE SENSE OF THEM. I MANAGED TO SET UP REAL TEAMS THAT IS WORKING HAND IN HAND TOWARDS A SHARED DIRECTION. I FOUND A FAMILY BALANCE. I MANAGED TO BRING MY TEAMS TO CHANGE AND I AM LESS PERFECTIONIST WHICH HELPS ME TO ACCEPT THE IDEAS OF MY COLLABORATORS. ".