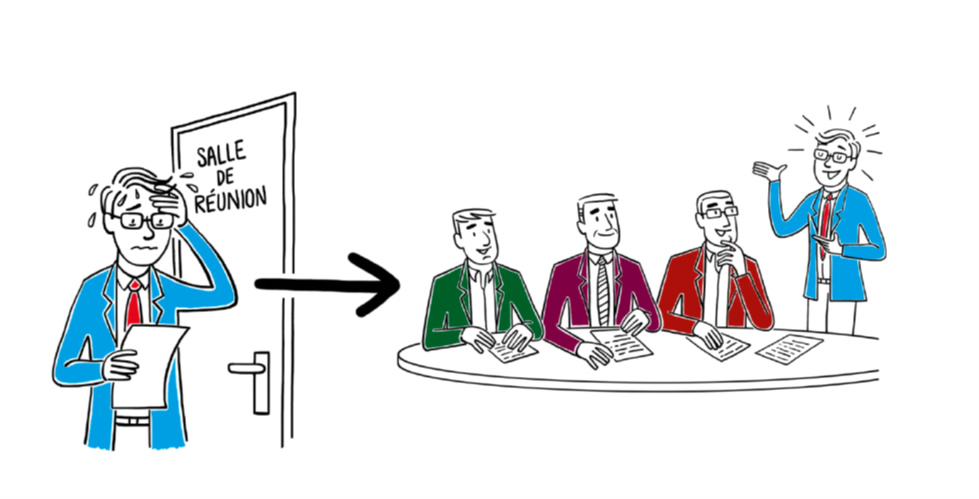 COACHING MOBILITY AND PERFORMANCE MANAGEMENT PROCESS
His name is John, he is American. Before retiring, he is targeting the position of VP within an international consulting group. Very conscientious and hardworking, he has developed expert qualities. His management is rigorous, demanding and very focused. His internal reputation is rather that of an excellent expert with a demanding and critical posture. He is aware of his reputation and wants to work on it. He is asking for a coaching to get the job.
To get the job, he must build a project that makes sense for the company from the point of view of the VP function he is targeting. He must stage the presentation of this position and his vision. He will then perform "a show" in front of a committee made of 11 members belonging to the group's steering committee.
Synargies has designed a coaching/training solution around 3 goals:
• Nathalie will be coaching on self-confidence, the feeling of legitimacy, and opening to other leadership styles. As a ground to these coaching topics, his project will be clarified using a speaking partner posture.
• Stephen will work towards authentic leadership with synergology
• Sabine will stage the presentation and work on the "show" from her comedian perspective.
7 months later, John's rigor and potential have greatly facilitated the implementation of this coaching strategy and allowed him to get the job. He also gained momentum with his new team, and found real satisfaction in this position, for the less strategic and challenging. His private life has also evolved. He had always dreamed of taking the coaching of an American football team. This dream has turned into reality. He enjoys speaking in public and feels comfortable in the delegation exercise.