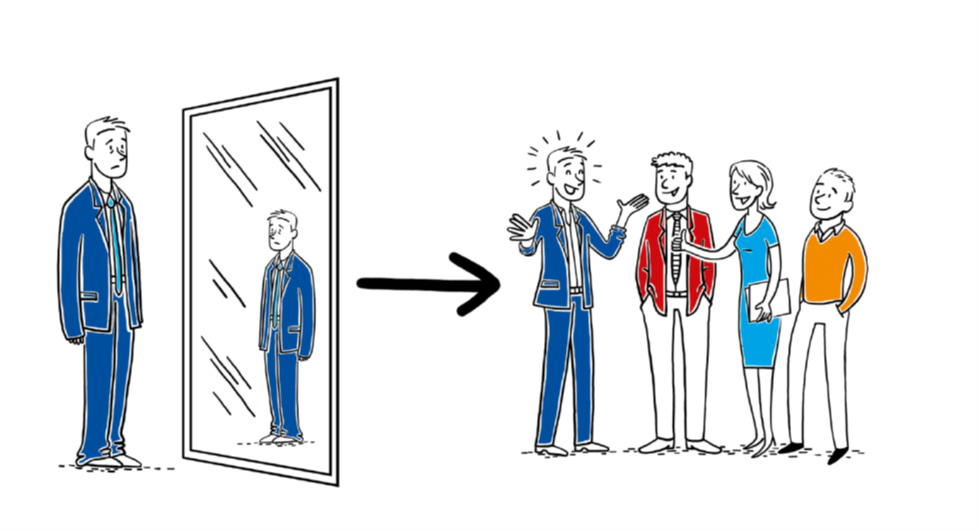 JOB ENLARGEMENT + DEVELOPING SELF CONFIDENCE
His name is Julien, his HR VP offered him the opportunity to be coached. He has been operational manager for a few years and his CEO believes in him. His scope has expanded and now includes commercial development. He has the new challenge of opening a new market. This comes in addition to contract management for the ongoing business. His scope also involves operations management, internal reporting, relations with the Design Office. The HR VP thinks he could be more assertive during executive meetings, he could trust himself more and dare position himself or show a constructive critical sense with his manager. Finally, Julien says that doesn't feel self-confident with the more commercial aspect of his job. He feels uncomfortable with the more pro-active aspect of a commercial relationship, he feels awkward with building a network, having lunch with clients, and closing Sales. He felt quite open to this proposal.
During his coaching, we talked about the different representations he had of himself. That of the hierarchical relationship by associating sensations and emotions to change the perspective on the various challenging situations of the commercial position in order to find his style and stay authentic. We also shed light on and moderated his belief system to release a constructive critical sense. We have highlighted the different inner roles to improve their implementation according to situations and thus gave body to his leadership. In tripartite with N + 1, we built new rules, made sense of their relationship to the company's strategy and goals. At the end of the coaching, Julien fully integrated the art of client acquisition while respecting his structured and methodical style. He now finds pleasure to meet new people and can create a true and professional relationship with his new customers. He manages to organize his time in a balanced way between the different aspects of his job. The relationship between his manager and himself has really evolved. It now makes sense for both. His manager has also found an interest in this more assertive position. They now partner efficiently during client's meeting and client acquisition. Their complementarity personality is meaningful and efficient.