Laurent, John Deere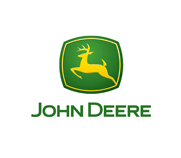 "The personal coaching allowed me to develop resources that were in me but that I was not necessarily aware of.
It allowed me to build on my strengths and on my positive experiences. I now experience a speech in front of an audience as a motivating challenge, even a game, whereas it used to be a real pain.
I recently spoke in front of 600 people, without stress, just with the pleasure of having this opportunity.
The coaching of our management team has made it possible to unlock situations of frustration and create a new structure that is more agile and more efficient, giving everyone the space they want to take, a dynamic structure that adapts to the circumstances. Nathalie's role has been very important to us. There have been moments of tension and resistance to change, but the new organization suits us better today. "