Julien: VINCI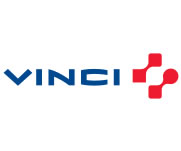 Life randomness has allowed this coaching to occur at the best moment for me.
It helped me release my potential. Without being blocked, I think I had come to a stop in my job.
This coaching was very positive for me because it allowed me to take immediate advantage of my new awareness at a very particular moment in my career.
I have the feeling of having climbed the steps just before the sea covers them.
Would I have been able to absorb this professional electroshock without this work? Nothing is less sure!
I feel better armed and more confident now.
As for the words that could characterize Nathalie, I would say that she is patient and persistent because she dug out feelings that took a long time to come out.
She took the time to explain, to rephrase so that the meaning of her obvious approach for her, would make sense to me. Because she always remained neutral and benevolent, it was possible for me to establish a relationship of total trust. It was this benevolence that allowed me to "let go", to ask myself the right questions.