Linda Berlot | DUBAI AND ITALY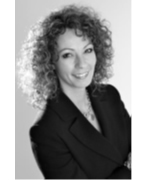 Linda is a human development specialist with more than 19 years of experience in the fields of personal development, team dynamics, support for culture change and organization. She lives in the United Arab Emirates and has lived in Middle East since 2004.
In addition to her consulting activity, Linda is certified in the systemic coaching of teams and organizations, is a member of the faculty of CRR GLOBAL. She is one of 30 international trainers selected to train coaches, psychologists and business leaders in Europe, the Middle East and Africa. She is currently one of 19 people qualified to train managers and managers at RSI @ work. Linda is also a certified executive coach at co-active coaching with CTI. She accompanies teams and leaders to develop their individual performance. She also supports the development of organizational effectiveness.
Linda is a human resources professional with international experience particularly in the Gulf countries, the southern region of Africa (Zimbabwe, Botswana, Namibia, and South Africa) where she has held both operational and strategic functions. She spent 20 years of her professional life in the luxury and distribution sector where she had the chance to work for prestigious brands before moving to the Middle East where as a consultant. She has developed culture change programs for SMEs and large companies.
Linda has supported companies in cultural transformation programs and strategic change initiatives. He strength lies in her experience with multicultural teams and her ability to bring concrete results quickly to private and public companies. She operates in sectors as varied as health, tourism, distribution, advertising, training, banking. She assists management teams, works on aligning teams with strategy, and puts performance measurement tools in place to help companies stay online in an environment where everything is changing and changing rapidly